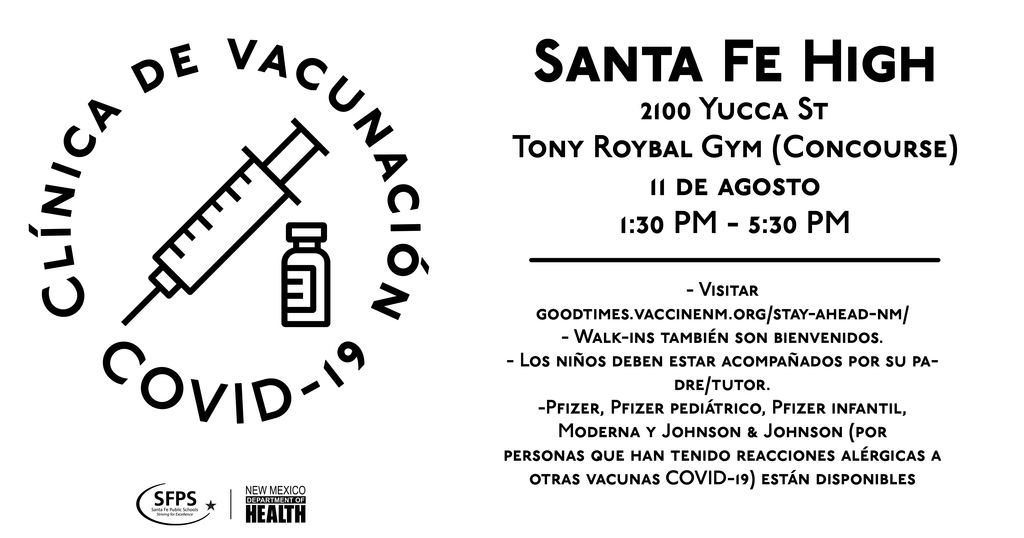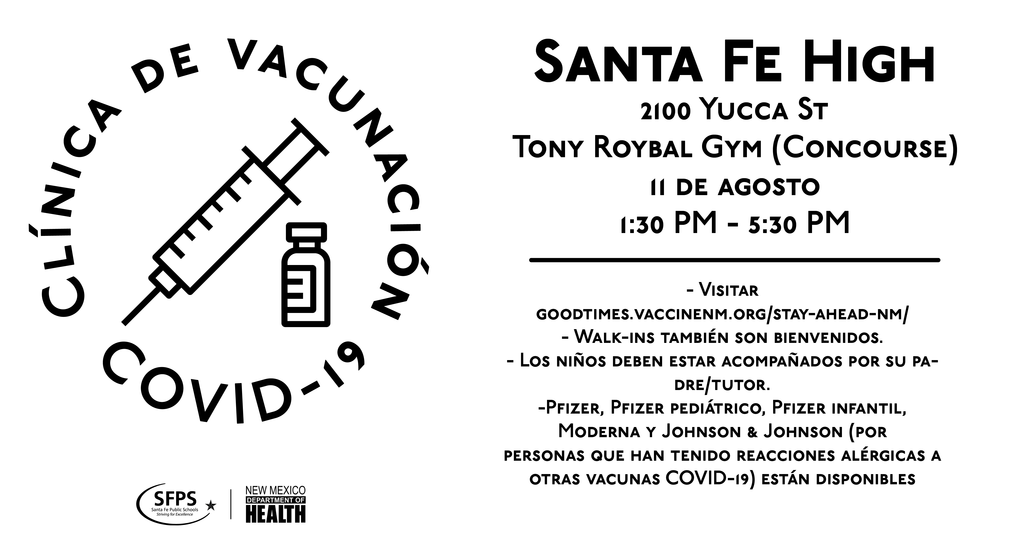 School Schedule 2022-2023 Grades PK-6 - 8:15 - 3:10 Early Dismissal Friday at 12:35 Grades 7-8 - 8:00 - 3:10 Early Dismissal Wednesday at 1:40 First day of school Grades 1-8: August 17th First Day of School PK-K: August 22nd -------------------------------------------------- Horario de la escuela 2022-2023 Grados PK-6 - 8:15 - 3:10 Salida temprana el viernes a las 12:35 7-8 Grados - 8:00 - 3:10 Salida temprana el miércoles a la 1:40 Primer día de clases Grados 1-8: 17 de agosto Primer día de clases PK-K: 22 de agosto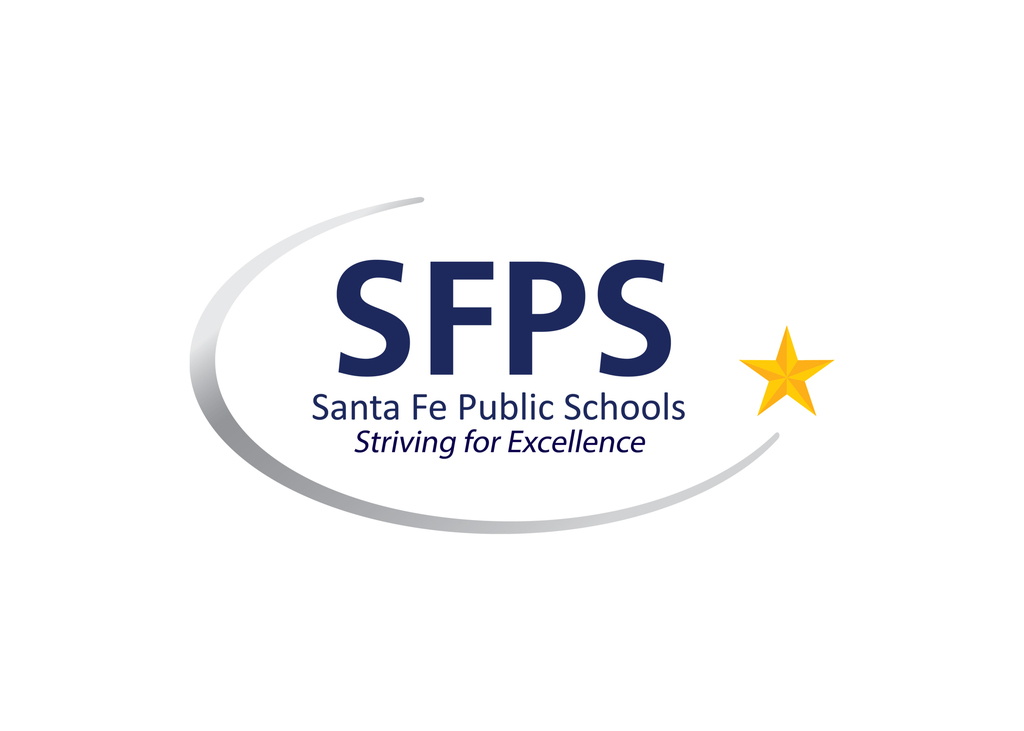 The Board of Education is looking for your input on the redistricting of school board member boundaries! This is NOT the rezoning of schools, the change is only to the boundaries of school board members. Learn more:
https://www.sfps.info/o/sfps/page/redistricting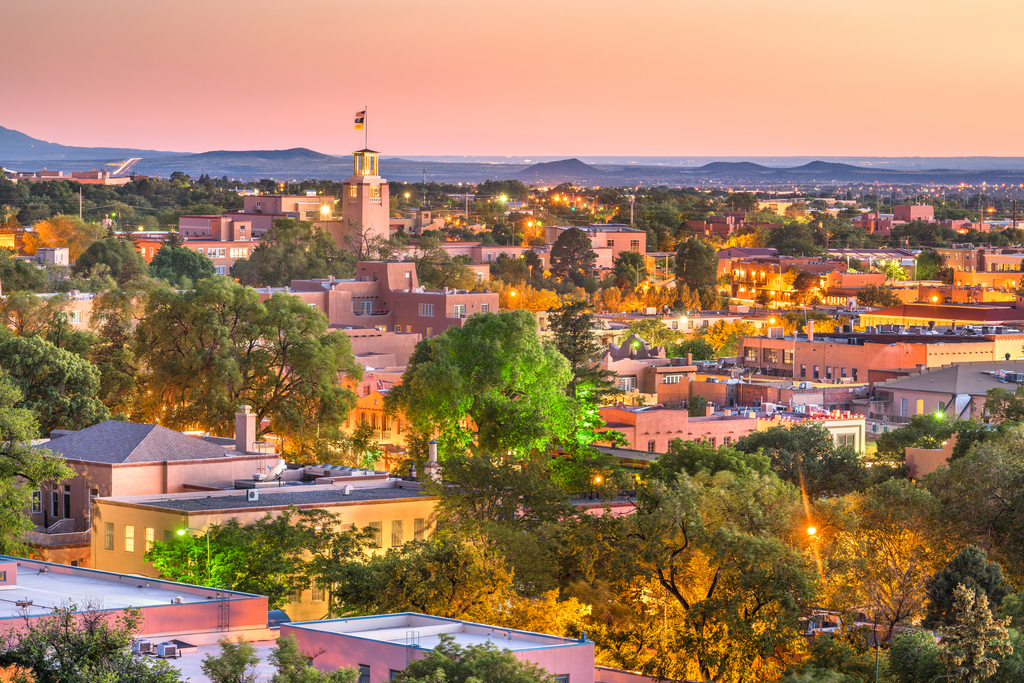 The next stop on our journey is Nina Otero Community School named after the famous politician, suffragette, Santa Fe Superintendent of Schools, promoter of women's and Hispanic rights, and featured on the "American Women's Quarters" edition from the U.S. Mint. "Nina Otero-Warren was a pioneer in education, and one who led with her voice as well as actions" said current Superintendent of SFPS, Hilario "Larry" Chavez, and the school that bears her name follows in her memory featuring these extra-curricular programs that compliment the education you can receive at the Community School. These programs include: - STEAM-Oriented Grades 3rd-8th with a Focus on Foundation/Literacy PK-2 - Walk and Roll to School Weekly - PED Grant Community School, which will work to ensure student success while addressing the needs, including cultural and linguistic needs, of the whole student from early childhood programs and voluntary public pre-kindergarten through high school graduation - Outdoor Learning Classroom - Cooking with Kids - NDI - Santa Fe Alliance Science - Reading Quest Nina Mustangs take academic risks, explore, create, collaborate and develop resilience and are equipped to be current and future stewards, leaders and entrepreneurs. Nina Otero is not just a gem in the heart of the south side of Santa Fe and one of eight southside schools, but it preserves the legacy of who it is named after by following in Nina Otero-Warren's pursuit of inclusion, self-sacrifice, and forward thinking.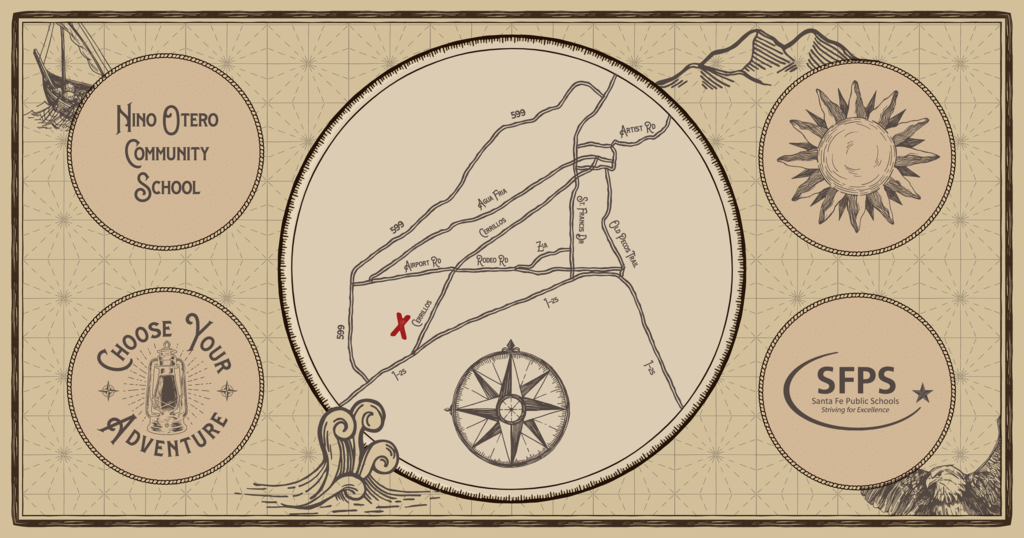 Santa Fe Public Schools has so much to offer. Let us take you on a Journey Through SFPS. Over the next six weeks, we are going to travel across Santa Fe, making a stop every day at a destination (school) to show our voyagers (students) what makes each destination special. Come along for the journey, and Choose Your Adventure at Santa Fe Public Schools.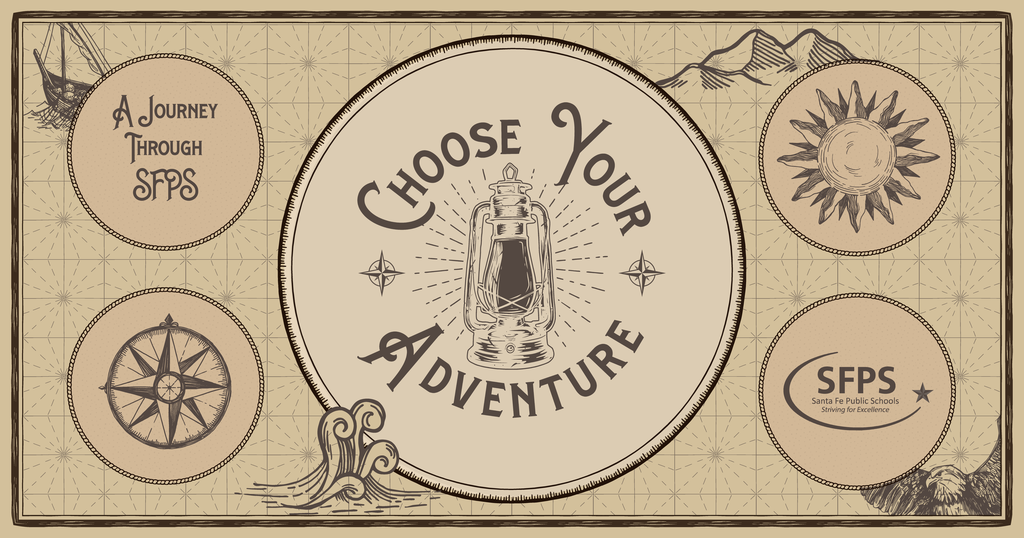 Wondering what the Air Quality Index is or where the smoke in the air is coming for? You can find out here:
https://fire.airnow.gov/#

HAPPY MOTHER'S DAY TO ALL MOMS!!! SFPS celebrates your tireless support, sacrifices, and love! We thank you!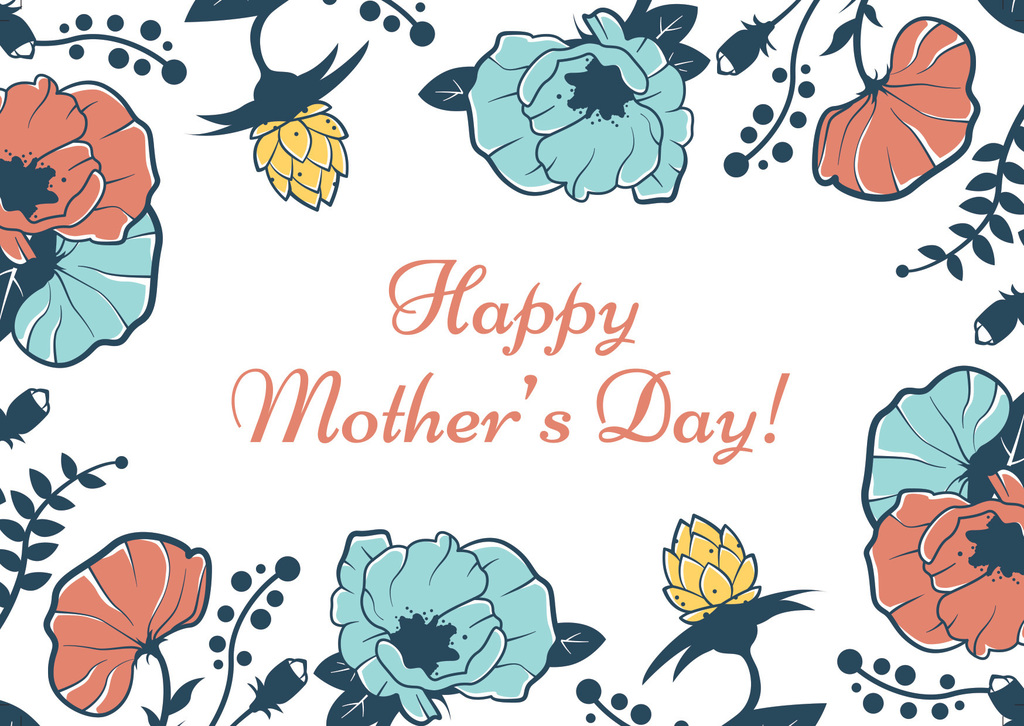 Students at Nina Otero Community School put together this amazing video about Nina Otero Warren in celebration of her U.S. Quarter release! Check out "You Can Call Me Nina" here:
https://youtu.be/Hev0Eqsk6rk

Last Friday, Nina Otero Community School held a "Staff vs. 8th Graders Volleyball & Basketball Game"! Students and staff went head to head to see will come out on top!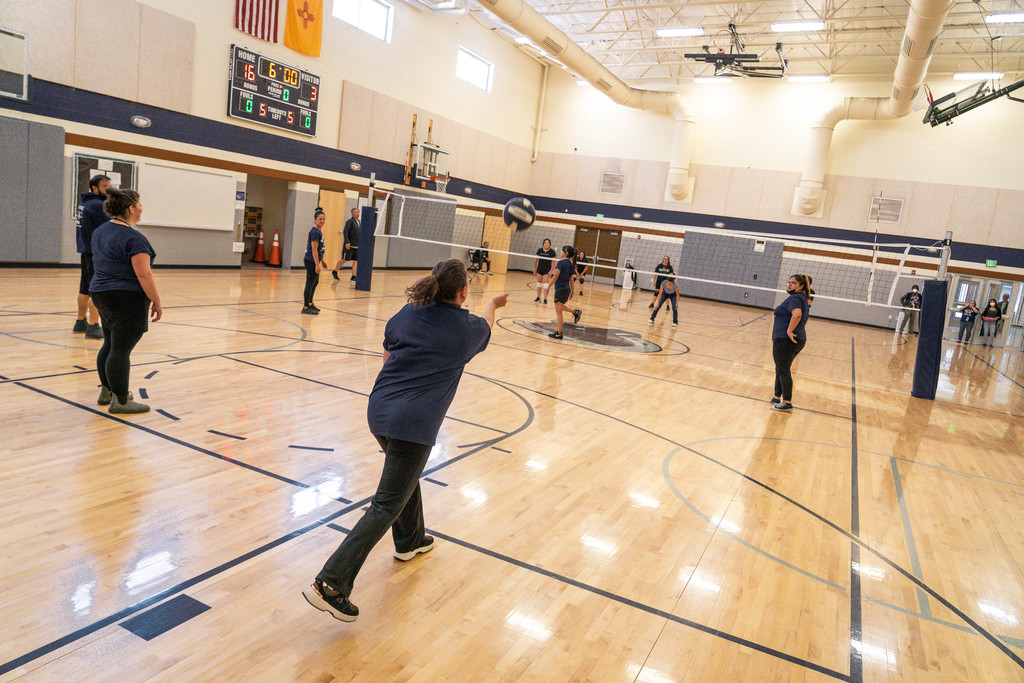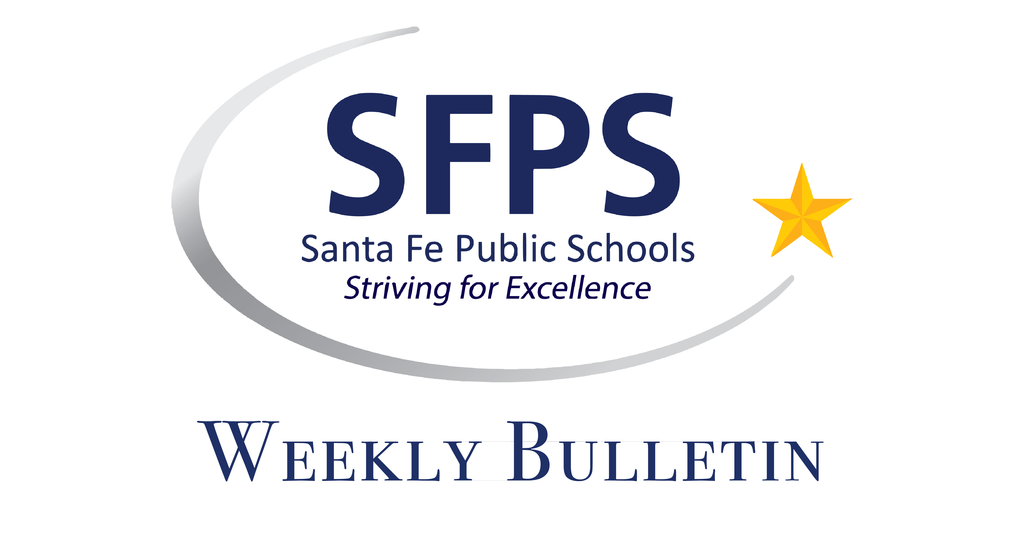 In celebration of Nina Otero Warren's quarter release in May, students at Nina Otero Community School are putting together a news broadcast, covering scenes from her life! A special guest will be making an appearance in the video... Superintendent Chavez!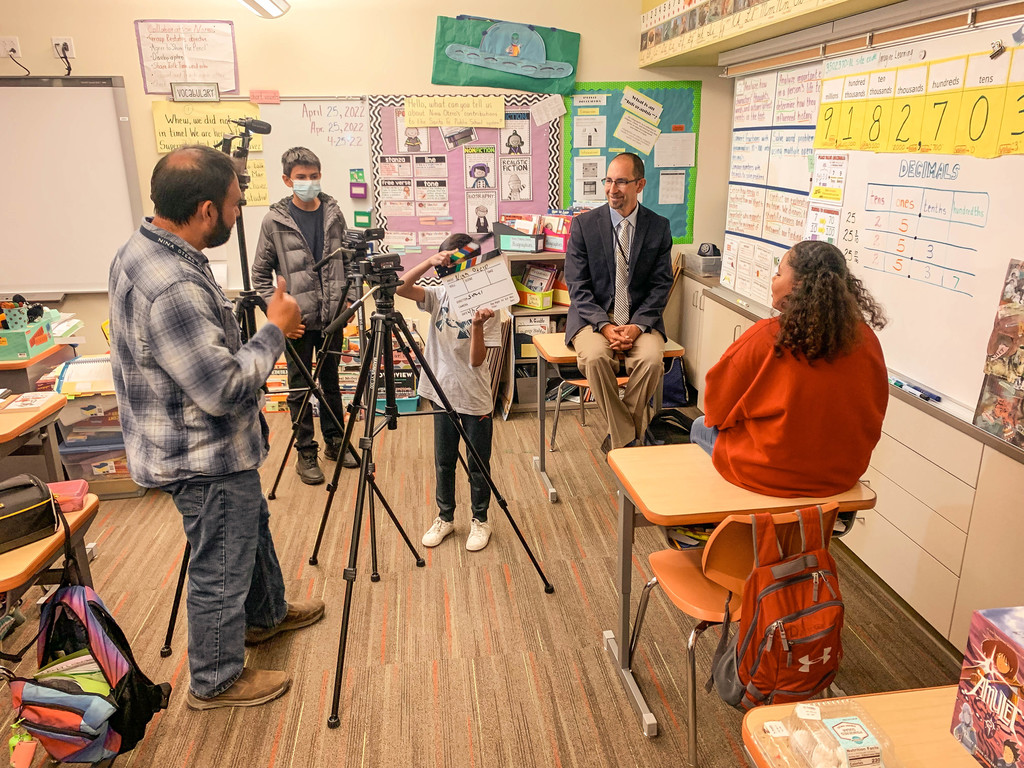 We are loving the new app! Access documents, news updates, and even emergency notifications, right from your pocket! Have you downloaded it yet? Download for Android:
https://bit.ly/3JmeZhA
Download for iPhone:
https://apple.co/3v3qvt5

Expecting an email from us but haven't gotten it? Check your Spam folder! Occasionally our PreK Lottery, K-12 Lottery and Registration emails end up in Spam folders, so make sure you double-check! If you need further help, call 467-4111!

SFPS will be submitting applications under ESEA Title I, II, III and Title IV, Part A programs this spring. We welcome community input on our application! Please participate in our brief survey or join us for a Zoom meeting April 19 @ 12 PM. More information can be found here:
https://www.sfps.info/page/federal-programs

Do you have a teacher or educational support professional (ESP) that you can't stop talking about? Are they are just so exceptional, you want the world to know about them? Nominate them for Teacher of the Year or ESP of the Year! Nominations are accepted until April 25th. Nominate here:
www.sfps.info/page/teacher-and-esp-of-the-year